Sooth & Protect Simply Good™ Body Butter Lotion Bar
01006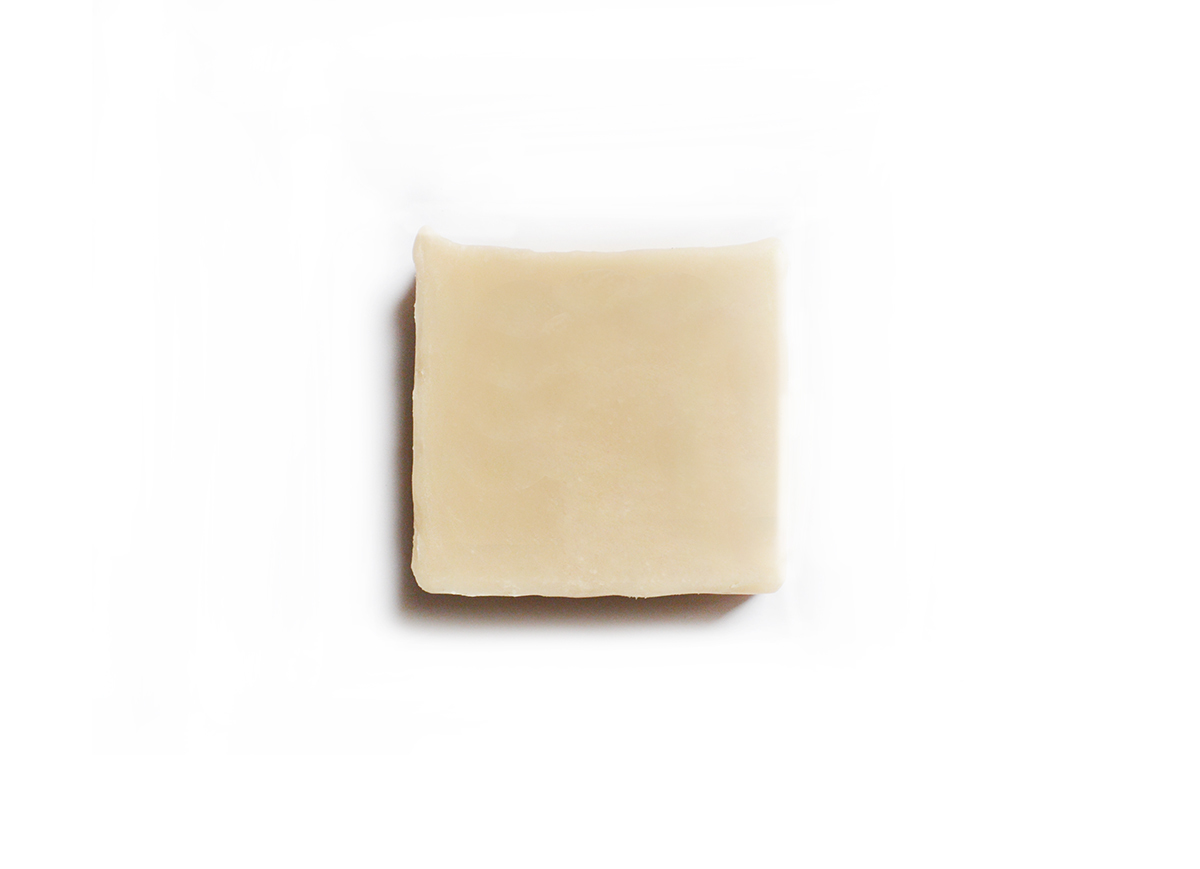 Each ingredient is selected for its beneficial properties to sooth and protect your skin.
Simply Good™ Body Butter Lotion is all natural and handmade with the only finest of ingredients.
Safe for every member of your family, our long lasting handmade moisturizer is the perfect substitute for hand, face, and other bitted body lotion alternatives.
Each bar ships with minimal packaging, and is wrapped in a recyclable paper band.
Made in Canada with natural vegan ingredients and not tested on animals.
Head to toe use
Naturally high in Vitamin E
Free of phthalates, talc, parabens and SLS
Natural ingredients
Long lasting
Ultra moisturizing
Made in Canada
Zero Waste – Plastic Free packaging
Long Lasting
Airplane friendly
Store at 22 degrees celsius or cooler.

To use, rub bar on your skin until desired amount is apples, proceed to massage on until absorbed.
Ingredients: Cocoa Butter, Mango Butter, Soy Butter, Coconut Oil, Shea Butter, Papaya Extract, Sachi Inchi Extract, Coconut Extract, Vanilla Essential Oil,

UPC:799888967283
Country/Region of Manufacture:Canada
WHAT OTHERS ARE SAYING ABOUT EASY PEASIES
"I cannot express how much I love this company. They go above and beyond for their customers and I truly felt appreciated as a consumer. Their customer service is absolutely amazing."
"Easy peasies has easily become my favourite diapers. I have tried so many brands over the last two years, I stumbled upon these in the fall and ordered one. Then another. And another. Then their subscription box. They're quickly replacing my other ruffled canadian brand. The colours are vibrant. PUL stretchy. Fleece doesnt get pilly. The fit is amazing. From my 7lb.newborn, to her currently at17lbs /5m and also fits her chunky 38lb 2yr old brother wonderfully!"
"I have been buying from easy peasies for a few months now and am in love with them. The customer service is amazing!!! I actually switched all my diapers over to Easy Peasies as the fit is amazing and I have never had a leak."
"I found this website through a Facebook Ad and clicked on it our of boredom. I am so glad I did. We now own 15 pairs of little sprout pants because they fit my 9 month old crawler and my 2 year old toddler both perfectly. What a genius idea!"