Little Sprout Pants™ Navy Pink Chevron - Stretch Fit regular
00478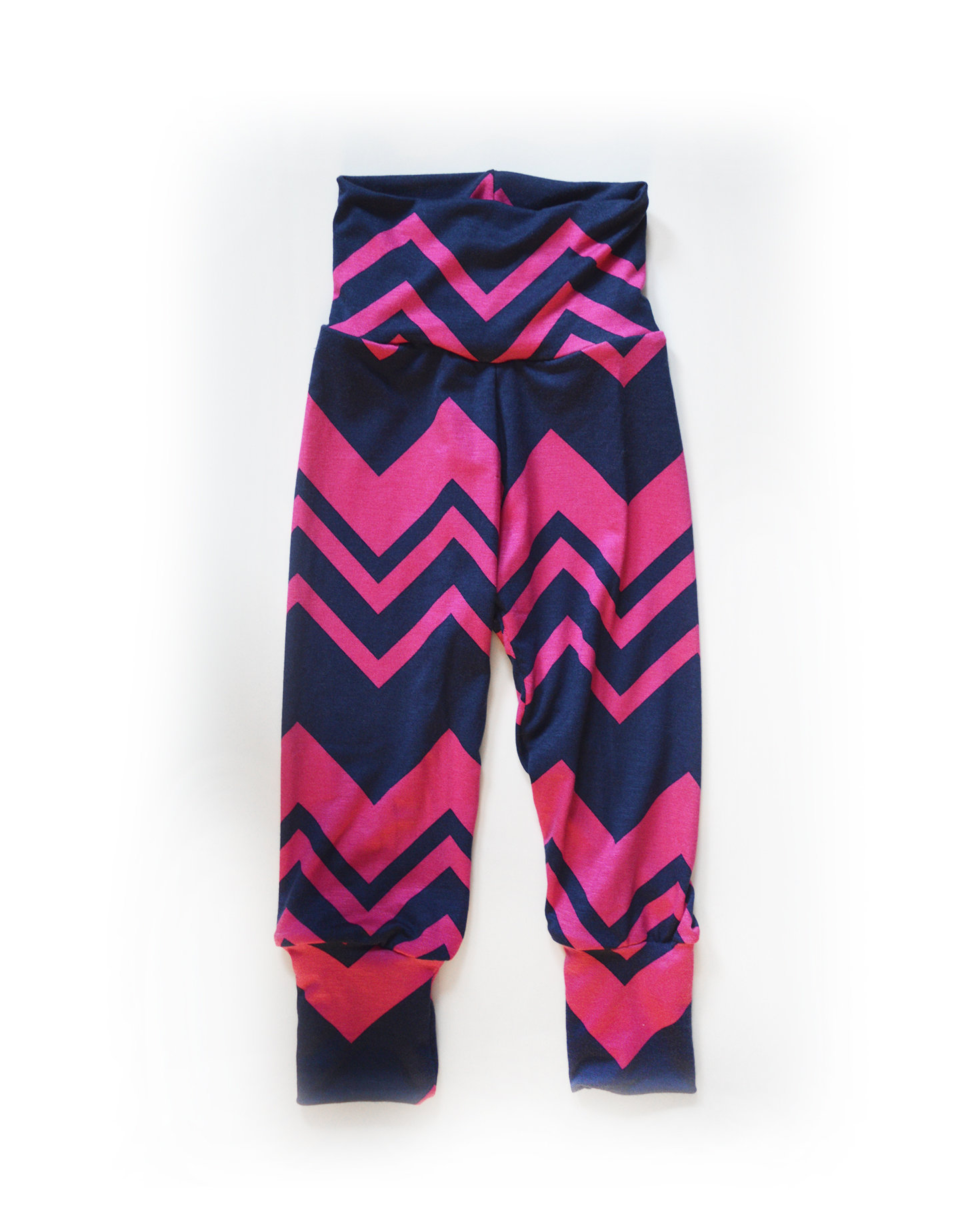 To avoid shrinkage, hang to dry.

---
Little Sprout Pants™ grow with your baby and are cloth diaper approved!
One pair of Little Sprout Pants™ replaces up to 7 pair of traditional sized pants and will fit your little one from 3-6 months up to 3T*.
Made in Canada with designer fabrics, each pair features a folding waist, and ankle cuffs allowing you to adjust the rise on both the tummy and legs as your little sprout grows.
Little Sprout Pants™ are made with shorter cuffs than typical grow with me designs (also known as maxaloons).
Replaces sizes 3-6m, 6-9m, 9-12m, 12-18m, 18-24m, 2t and sometimes even 3t depending on the fit of the material, and shape of baby.
An average savings of $70!
Tall Fit Sizing
Inseam adjustable from approximately 19" to 13"
Full height of pants adjustable from approximately 18" to 26"
Waist measurement approximately 15" before stretching.
To avoid potential shrinking, lay or hang to air dry.
*Fit may vary