Easy Peasies® Mini Reusable Wetbag With Strap – Pinstripe
00994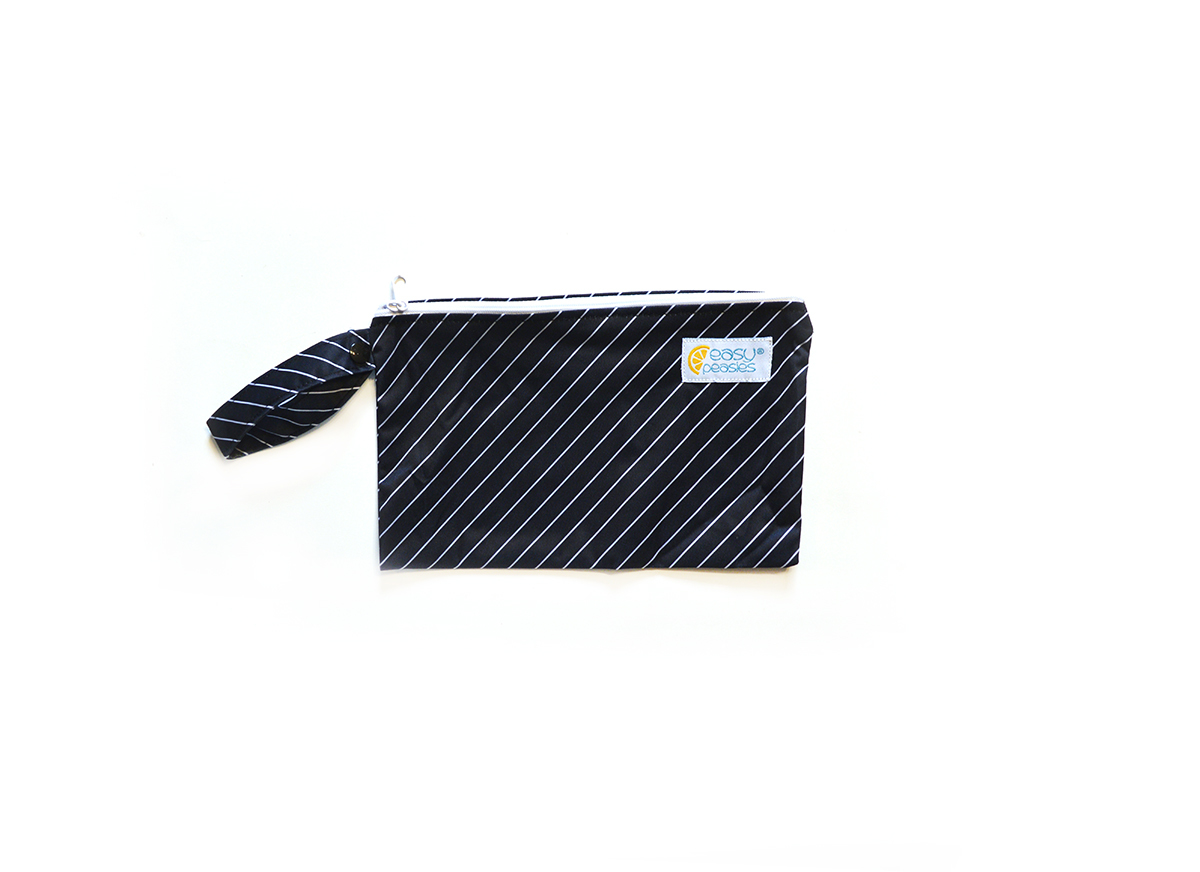 Waterproof mini bags are perfect for transporting wet or dirty items that you don't want wicking through to other stuff! They're also great at keeping important things together like keys, phones, and debit cards.
Each bag has a strap with snap opening so you can attach it to a stroller or shopping cart to stay hands free while keeping essentials close.
Use as a washable makeup bag, swim suit bag, snack tote, dirty diaper bag, menstrual pad bag, and more!
10″ by 6″
Snapping Hang strap
Zip closure
Designed & Made in Canada
WHAT OTHERS ARE SAYING ABOUT EASY PEASIES
"I cannot express how much I love this company. They go above and beyond for their customers and I truly felt appreciated as a consumer. Their customer service is absolutely amazing."
"Easy peasies has easily become my favourite diapers. I have tried so many brands over the last two years, I stumbled upon these in the fall and ordered one. Then another. And another. Then their subscription box. They're quickly replacing my other ruffled canadian brand. The colours are vibrant. PUL stretchy. Fleece doesnt get pilly. The fit is amazing. From my 7lb.newborn, to her currently at17lbs /5m and also fits her chunky 38lb 2yr old brother wonderfully!"
"I have been buying from easy peasies for a few months now and am in love with them. The customer service is amazing!!! I actually switched all my diapers over to Easy Peasies as the fit is amazing and I have never had a leak."
"I found this website through a Facebook Ad and clicked on it our of boredom. I am so glad I did. We now own 15 pairs of little sprout pants because they fit my 9 month old crawler and my 2 year old toddler both perfectly. What a genius idea!"