Dry-Nights™ AIO One Size Cloth Diaper
00168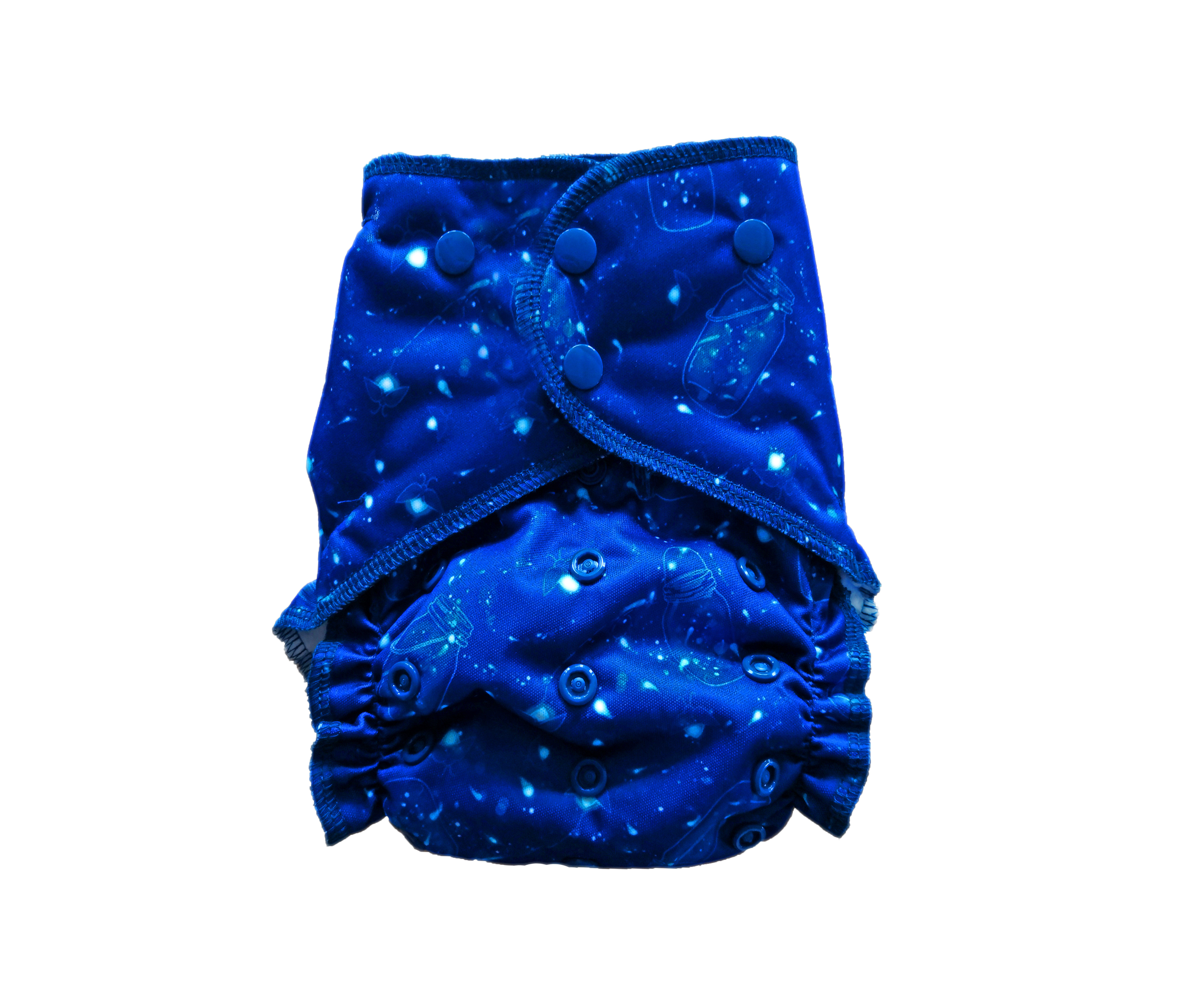 The ultimate cloth diapering solution for Dry-Nights™ and happy mornings is now available from Easy Peasies®
Finally an answer to over stuffing pocket diapers, and overnight use of disposables.

The Dry-Nights AIO (all in one) reusable cloth diaper features an extra large outer shell that fits from around 10 up to 50 lbs!
Made with our super stretchy waterproof PUL fabric, this diaper is made with with 5 by 3 rise snap adjustments in the front to allow extra sizing options for your growing child. We've also added an extra set of crossover snaps, and wider wings to help you get a snug fit on the tummy for smaller babies, and a wider fit for older tots!
Not one detail was over looked when we designed the Dry-Nights™ diaper and absorbency is a main feature. Boasting 12 layers of super soaking, and fast drying natural material, we've tested it with the heaviest of wetters, and out performs other brands of available night time cloth diapers currently on the market.
The 12 layers of soakers only get absorbent with multiple washes. The removable folding snap in booster can be adjusted to focus more absorbency right where it's needed and the fleece topped booster can be removed or left in.
Unlike fitted diapers, our AIO has a fleece topped layer against your babies skin to keep them dry and comfortable all night long.
This diaper can also be used as a daytime diaper, by removing the added absorbency, or used as a trainer by removing all of the snap-in boosters.
Colour
Voyage (0) Ocean (0) Total Eclipse (0) Grape (0) Fiddlehead (0) Orchid (0) Raspberry (0) Pumpkin Spice (0) Celeste (0) Chase (0) Maple (0) Jewel (0) Apple (0) Sunshine - NEW! (0)