Cafe Mocha Simply Good™ Triple Butter Vegan Exfoliating Soap Bar
00391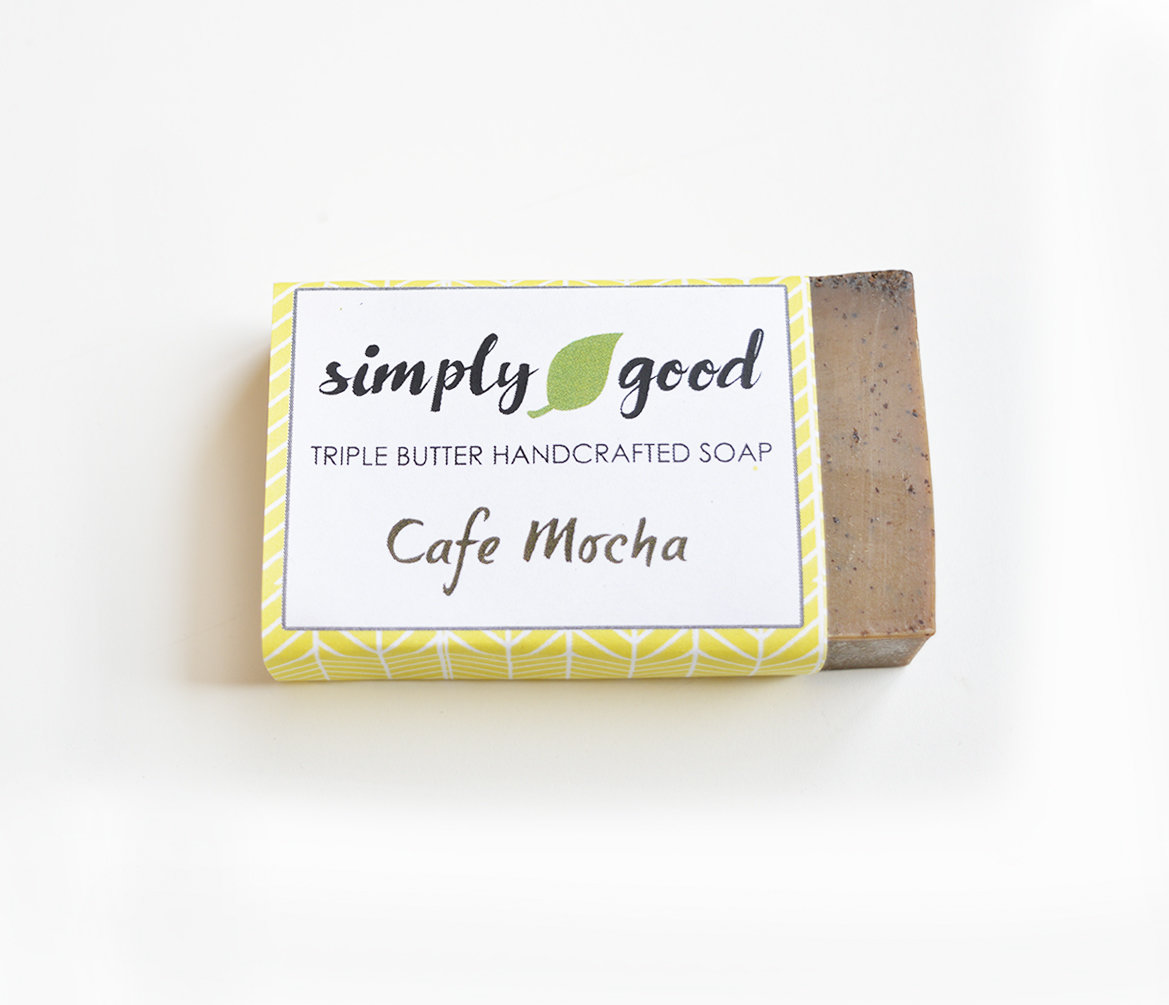 The perfect exfoliating and skin tightening ingredients are paired with the aromas of fresh organic coffee and hot cocoa. Great for stretch marks, garden hands, and increasing circulation. Perfect for all season in your kitchen or bath. Not recommended for facial use.
Simply Good™Triple Butter soap is all natural and handmade with the only finest of ingredients.
Safe for every member of your family and available in beautifully crafted gentle scents, our long lasting handmade soaps are the perfect substitute for hand, face, and other body wash alternatives.
Made in Canada with natural vegan ingredients and not tested on animals.
Foams up to clean hands, face or body.*
Handmade soaps last up to 3 times as long as regular store-bought soap. Keep dry when not in use to prolong the lifespan of each bar. If you don't have a soap dish with proper drainage, simply set your soap on a folded up, dry washcloth between uses.

Ingredients: Aqua, Cocoa Butter, Mango Butter, Shea Butter, Essential Oils

Additional ingredients:
Facial Detox bar contains activated charcoal, and Australian clay. Scented with cleansing lemon essential oil and grapefruit essential oils.
Mango Coconut contains organic mango fruit extract, and coconut oil.
Mango Moisturizing bar has a higher content on Mango Butter. Moisturizing Mango bar will foam up less than our other bars due to the added butter content but is great for those with dry skin!
Cafe Mocha contains premium grade ground coffee beans and cocoa butter.
Patchouli Spice contains a small content percentage of Turmeric.
Sweet Spice contains a small content percentage cinnamon and clove.
Each bar measures approximately 1.5cm by 5.5cm by 8cm though you may see slight variations due to shrinkage.
Vegan, not tested on animals. Made in Canada with imported and domestic materials.
* We recommend not using Cafe Mocha on your face.

UPC:799888967177
Country/Region of Manufacture:Canada