Argan Oil Simply Good™ Vegan Conditioner Bar
01020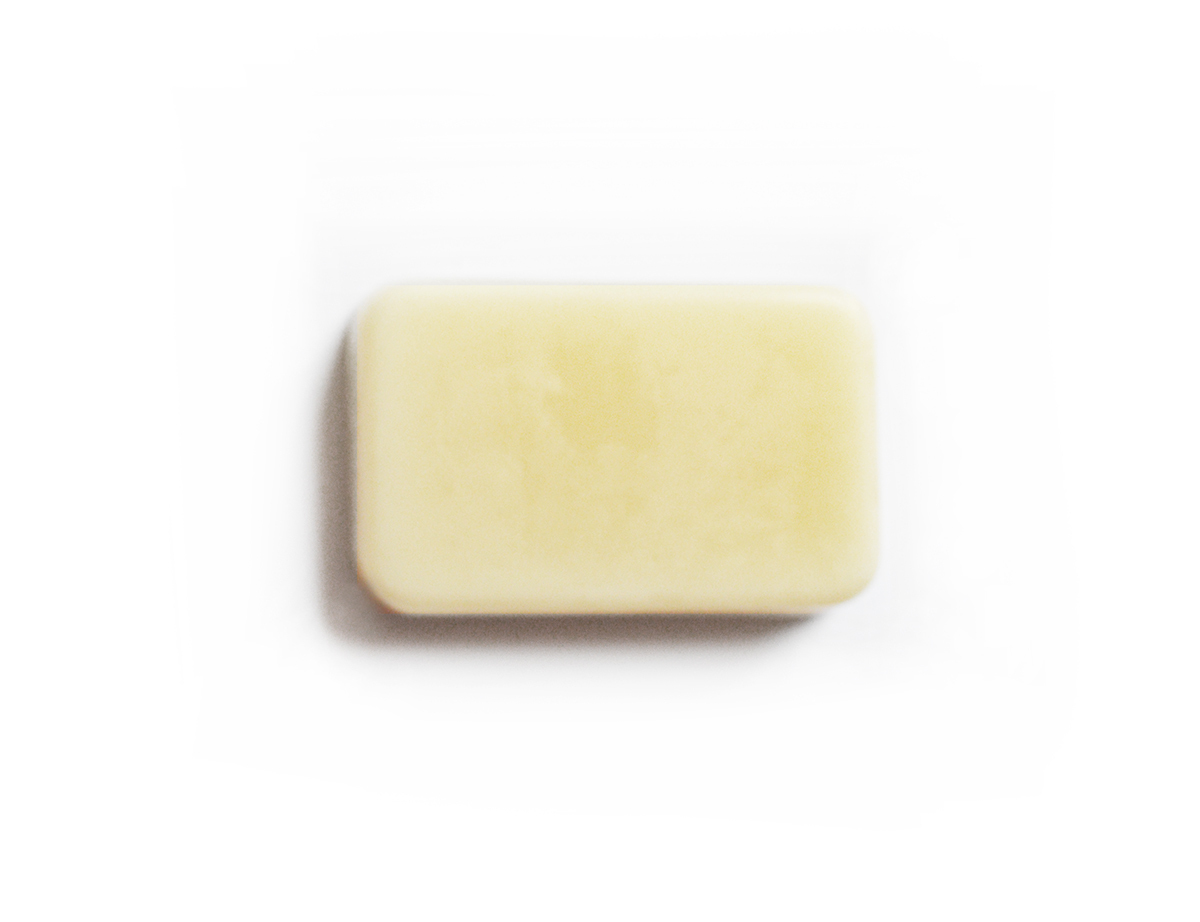 Made with premium ingredients to detangle and condition, silk proteins to smooth hair, and essential oils and real herbal extracts for healthy hair from roots to tips.
Lasts 4-60 washes for the average user with long hair.
Simply Good™ Conditioner Bar is handmade with premium ingredients.
Conditioner bars are the ultimate zero waste addition to your green bathroom routine. Eliminate dozens of plastic bottles from your disposables each year by switching to a solid shampoo bar.
What to expect
Switching from liquid to solid shampoos and conditioners takes some adjusting in the way you wash your hair, how frequently you wash, and for your scalp and hair to detox from the typical bottled options.
Conditioning
After shampooing. Rub the conditioner bar in your hands to soften the solid. Start about 3-4 inches from your roots and rub the bar in a downward motion over your hair. Set the bar aside and use your fingers to work the conditioner through your hair adding more water as needed. Let sit in your hair for 30 seconds and partially or fully rinse as so desired.
Made in Canada with natural vegan ingredients and not tested on animals.
Shampoo and conditioner bars contain more oil than traditional soap and might feel softer than you're used to, keep it dry between uses or store on the shower shelf out if Direct water flow. If you don't have a soap dish with proper drainage, simply set your bars on a folded up, dry washcloth between uses.
Ingredients: behentrimonium methosulfate (from rapeseed oil), cetearyl (natural emulsifier and conditioner), cocoa butter, shea butter, Argan oil, cetyl, glycerin, d-panthenol, coconut oil, papaya extract, Vanilla essential oil.
UPC:799888967283
Country/Region of Manufacture:Canada
WHAT OTHERS ARE SAYING ABOUT EASY PEASIES
"I cannot express how much I love this company. They go above and beyond for their customers and I truly felt appreciated as a consumer. Their customer service is absolutely amazing."
"Easy peasies has easily become my favourite diapers. I have tried so many brands over the last two years, I stumbled upon these in the fall and ordered one. Then another. And another. Then their subscription box. They're quickly replacing my other ruffled canadian brand. The colours are vibrant. PUL stretchy. Fleece doesnt get pilly. The fit is amazing. From my 7lb.newborn, to her currently at17lbs /5m and also fits her chunky 38lb 2yr old brother wonderfully!"
"I have been buying from easy peasies for a few months now and am in love with them. The customer service is amazing!!! I actually switched all my diapers over to Easy Peasies as the fit is amazing and I have never had a leak."
"I found this website through a Facebook Ad and clicked on it our of boredom. I am so glad I did. We now own 15 pairs of little sprout pants because they fit my 9 month old crawler and my 2 year old toddler both perfectly. What a genius idea!"